Directory
To receive a copy of a recent magazine please visit the contacts page.
To view current and previous issues online, please go to our Magazine page
Useful contacts
We have collected together a list of useful contact details that you may have seen in the magazine.  To make these easier to find here is an alphabetical directory:
Alexander Miller Opticians, Falmouth
High Street, Falmouth.  www.alexandermilleropticians.co.uk
Baby Ballet
Classes in Truro and surrounding areas.  For boys and girls from 6 months.
07935 952918   www.babyballet.co.uk
Bambino Art
Artistic Childhood Photography, 07814 8723841   www.bambino-art.co.uk
BF Adventure
Longdowns, near Falmouth.   Children's holiday clubs, family adventure days and birthday parties
Goodygrane Activity Centre, Near Falmouth, TR10 9BX   01326 340912   www.bfadventure.org
Blackbird Pie
What's on for Families in Cornwall, 3 Basset Place, Falmouth.  01326 314242   www.blackbirdpie.co.uk
BlueReef Aquarium Newquay
01637 878134   www.bluereefaquarium.co.uk
Bodmin and Wenford Railway
Regular trains run from the charming old fashioned station, for steam trains see schedule, 01208 73555   www.bodminrailway.co.uk
Bombadingas & Skullduggery Laser Combat
Pirate Soft Play for under 9s and laser combat for over 7s, Pool Industrial Estate,  01209 219555   www.bombadingas.co.uk
Boot Up!
Outdoor learning for everyone, half-term and holiday clubs, Forest School, arts and crafts, nature activities, parties, Saturday Club and school visits.  Barras Moor Farm, Perranarworthal, TR3 7PE  01872 862697  07967 132919  info@bootup.org.uk   www.bootup.org.uk Get your kids connected with nature: Boot Up! Outdoor Learning for Everyone
Callestick Farm
Near Truro, just off the A3075 at Penhallow, delicious ice cream and a charming place to visit. TR4 9LL   01872 573126   www.callestickfarm.co.uk
Cardinham Woods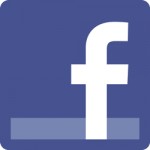 cardinhamwoods   0300 0674800   www.forestry.gov.uk/visit
You can contact Woods Cafe by e-mail, call them on or visit their website www.woodscafecornwall.co.uk
Carn to Cove
Local performances throughout the county: venues, times and prices.   0845 0940428   www.carntocove.co.uk
Circo Kernow
See Swamp Circus (below)
Community Energy Plus
Switch to cheaper energy tariffs and cut your bills by an average of 25%
o8oo 8047247 www.communityenergyswitch.org.uk
Cornwall College
Newquay www.cornwall.ac.uk/newquay
Cornwall Outdoors
Exhilarating multi-activity days managed by Cornwall Learning.   www.cornwalloutdoors.org
Cornwall Riviera Box Office,
Cornwall Theatre School
Classes in Truro, Penryn and Newquay www.cornwalltheatreschool.co.uk
Cornwall Wildlife Trust
family-friendly nature reseres and events,   01872 273939 ext. 203   www.cornwallwildlifetrust.org.uk
D, E, F

Deltor Printers
Saltash  01752 841717    www.deltoruk.com
Duchy College
Stoke Climsland,   part of the Cornwall College Group   08456 050455   www.duchy.ac.uk
Eden Project,
Boldeva, St Austell   01726 811911   www.edenproject.com
Enjoy Truro
Exeter University
Falmouth Art Gallery
Pop into the gallery to be inspired   www.falmouthartgallery.com
Family Information Service
facebook.com/CornwallFIS
0800 587 8191   01872 323535   www.cornwallfisdirectory.org.uk
Flambards
Helston, Cornwall. TR13 0QA 01326 573404 www.flambards.co.uk
G, H

Geevor Tin Mine
Pendeen, Penzance.  TR19 7EW   01736 788662   www.geevor.com
Gyllyngdune Gardens
see below: Princess Pavilion, Falmouth.   01326 211222
Hall for Cornwall
Lemon Quay, Truro.  TR1 2LL   Box Office   01872 262466   www.hallforcornwall.co.uk
Hayle Heritage Centre,
01736 757683   www.hayleheritagecentre.org.uk
Helston Railway
Trevarno Farm, Prospidnick, Helston.  TR13 0RY   www.helstonrailway.co.uk
I – L
I Love Nature
Philip Waters   info@ilovenature.org.uk  (Coming soon – www.ilovenature.org.uk)
Kidz R Us Theatre
St Ives Theatre, Lower Stennack,  Box Office   01736 797007   www.kidzrus.net
Kidzworld
10,000 square feet of indoor play, all undercover
Stadium Retail Park, St Austell.  PL25 3RP  01726 815553   www.Kidzworld.co.uk
Launceston Youth Theatre
St John's Ambulance Hall, Westgate Street   launcestonyt@gmail.com    www.launceston-drama.co.uk
Leisure Centres including:
Bodmin, Bude, Falmouth, Helston, Launceston, Liskeard, Newquay, Saltash, St Austell, St Ives, Truro, Wadebridge
Little Kitchen Magicians
Healthy, fun and educational cookery workshops held at Heartlands (TR15), Trevoole Farm (TR14) and Eden Cafe (PL25)   07968 606580    www.littlekitchenmagicians.com
Lost Gardens of Heligan
01726 879500   www.heligan.com
M, N, O
Mark's Ark
Wildlife encounters for kid's parties, playgroups, schools, fun days.    01736 333293   www.marks-ark.co.uk
Mighty Oak Tree Climbing Co
Join us for an exhilarating experience in the trees.  Perfect for birthday parties from age 4 years.
Qualified and insured instructors.  Contact Alan Stock  07890 698651   www.mighty-oak.co.uk
Minack Theatre,
on the cliffs at Porthcurno, Penzance.  TR19 6JU   01736 810181   www.minack.com
Molly Music
Music and movement classes for babies and toddlers in Bodmin, St Austell and Truro
07775 446254   helen@mollymusic.co.uk    www.mollymusic.co.uk
Monkey Music
Award winning music classes for babies and young children 01872 276766 truro@monkeymusic.co.uk www.monkeymusic.co.uk
Mylor Sailing School
Mylor Yacht Harbour, TR11 5UF.   01326 377633  /  07971 520257   www.mylorsailingschool.co.uk
National Maritime Museum Cornwall
Discovery Quay, Falmouth. 01326 313388 nmmc.co.uk
National Trust
Antony, Torpoint   01752 812191   www.nationaltrust.org.uk/antony
Cotehele,   01579 351346   www.nationaltrust.org.uk/cotehele
East Pool Mine,  01209 315027   www.nationaltrust.org.uk/east-pool-mine
Godolphin,   0844 2491895   www.nationaltrust.org.uk/godolphin
Lanhydrock, Bodmin   01208 265950   www.nationaltrust.org.uk/lanhydrock
Levant Mine, 01736 786156   www.nationaltrust.org.uk/levant-mine
Boscastle, National Trust Rangers   01208 863046   northcornwall@nationaltrust.org.uk
Penrose and the Stables Café, Helston.  01326 562353 (café)   www.nationaltrust.org.uk/penrose
St Michael's Mount, NT partner – www.nationaltrust.org.uk/st–michaels-mount
Tintagel Old Post Office   01840 770024   www.nationaltrust.org.uk/tintagel-old-post-office
Trengwainton, Madron, Penzance.   01736 363148   www.nationaltrust.org.uk/trengwainton
Trerice, near Newqay.  01637 875404   www.nationaltrust.org.uk/trerice
Newlyn Fish Festival
Newquay Forest School
Training the next generation of outdoor professionals
Schools sessions, Professional qualifications, Masterclasses, After school club, Toddler sessions, Family days, Birthday parties
 Newquay Zoo
Cornwall's biggest zoo,  0844 4742244    www.newquayzoo.org.uk
P, Q
Paradise Park, Hayle
Award-winning wildlife sanctuary with JungleBarn indoor play centre   Infoline  01736 751020
Parent Carer Council for Cornwall
Pendennis Castle
(English Heritage), Falmouth   01326 316594
Penderlaw Solicitors
11 High Cross, Truro, TR1 2AJ   01872 241408
Penlee House Gallery and Museum
Morrab Road, Penzance, TR18 4HE   01736 363625   www.penleehouse.org.uk
Pentille Castle and Estate
Paynters Cross, family-friendly bird-watching and wildlife events and summer fête,   01579 350044   www.pentillie.co.uk
Penwith College
01736 335000   www.truro-penwith.ac.uk
Play Therapy
Help children with emotional, behavioural and mental health problems.   A very worthwhile career!
Courses in Cornwall providing University and Professional Awards.
01825 761143   www.playtherapy.org.uk
Plymouth City Museum and Art Gallery
Some events require booking and/or admission charges   01752 304774   www.plymouthmuseum.gov.uk
Princess Pavilion and Gyllyngdune Gardens
41 Melvill Road, Falmouth, TR11 4AR.   01326 211222   www.tempusleisure.org.uk
R
RAMPS (Redruth Amateur Musical and Pantomime Society)
Rattlebox Theatre
Puppetry and stories   www.rattleboxtheatre.com
Raze the Roof
Indoor soft play and laser tag arena, 30a Parkengue, Kernick Road Industrial Estate, Penryn 01326 377481 www.razetheroof.co.uk
Regal Theatre, Redruth
01209 216278   www.regaltheatre.co.uk
Royal Cornwall Museum
Family fun for all ages   www.royalcornwallmuseum.org.uk
S
Saint Michael's Mount
Seal Sanctuary
Gweek, discover how grey seals survivie in the wild and how the team rescue up to 50 injured or abandoned grey seals every year   01326 221361 / 221210   www.sealsanctuaries.com
Squashbox Theatre
Touring Theatre Company  www.squashboxtheatre.co.uk
Squirrels Crazy Golf
Rosewarne Manor, Gwinear Road, Connor Downs, Hayle, TR27 5JQ   01209 610414
Stables Café
Penrose (National Trust), Helston  01326 562353
Sterts Theatre
Upton Cross, 01579 362382   www.sterts.co.uk
Story Republic
"A travelling world of words that celebrates the place of story in Cornwall's culture."   www.thestoryrepublic.co.uk
Supercamps
Children's holiday activity camps   www.supercamps.co.uk/camps
Swamp Circus
Circo Kernow, Swamp Arts Cafe. Penryn,   01326 377008   www.circokernow.co.uk
Swim Academy for Babies
Locations across Cornwall   swimacademyforbabies.com
Swim Safe
www.swimming.org/go/parents/swim-safe
T – Z
Tang Soo Do
Martial arts for kids aged 5 to 9
Thursdays at Penryn College 6.30- 7-30
Call Elly 07728 199044
Tate St Ives
Full programme of family events   01736 796226   tate.org.uk/stives
Telegraph Museum
Porthcurno, SatNav: TR19 6JX   01736 810966   www.telegraphmuseum.org
Trebah Garden
"Trebah- it's excitingly different."   01326 252200   trebah-garden.co.uk
Trevaskis Farm
Connor Downs, Hayle, TR27 5JQ  Restaurant: 01209 713931  Farm Market: 01209 714009
Truro Cathedral
Truro College
01872 276000   www.truro-penwith.ac.uk
Truro High School
"Girls First"   01872 272830   trurohigh.co.uk
Visit Devon
Zero Gravity and Velocity Play
Unit 1-3 Castle Buildings, Gilston Road, Saltash, PL12 6TW
Trampolining and gymnastics also available in Callington and Looe
01752 842517 www.zerogravityacademy.co.uk