WATCH: Explore Cornish language learning with this new animated tale!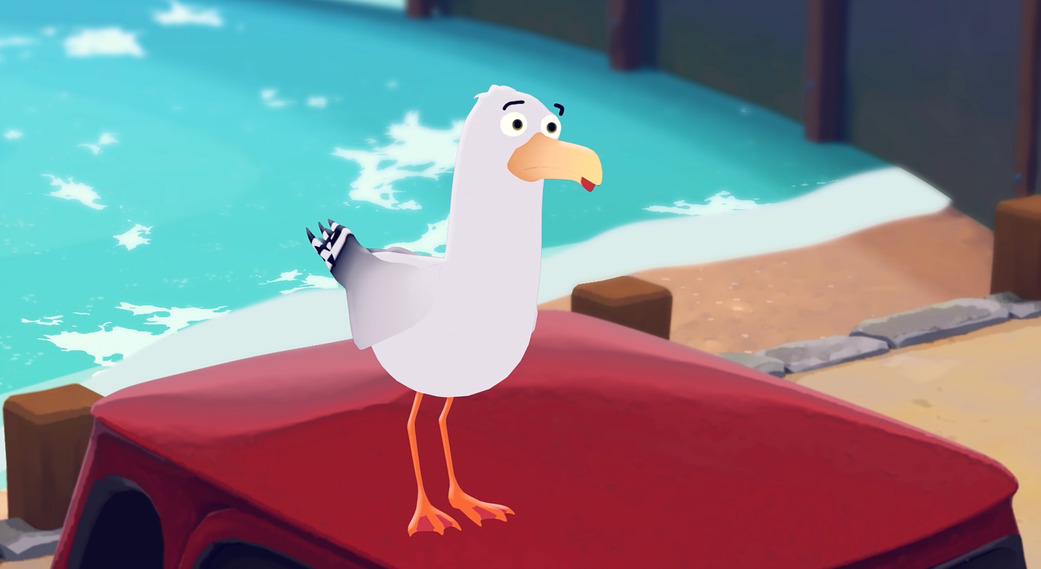 Experience a glimpse of Cornish language television with this fun-filled adaptation of Will Coleman's 'Goolan'.
The story, which is the first in the book series 'Tales from Porth', has long been used as a tool for Cornish language learning and has now been brought to life by Golden Tree Productions, in collaboration with Engine House VFX.
Following the story of the hungry seagull, Goolan, voiced by Flo Crowe, the trial episode is set in a parallel Cornish universe, filled with interesting characters.
Will Coleman, author and artistic director of Golden Tree Productions, said:
'We have enjoyed working in partnership with Engine House VFX to bring 'Tales from Porth' to life, seeing Goolan transformed into a vibrant animation marks a new output for us at Golden Tree.
We hope that children love this brand-new digital story as much as they did the storybooks. – Let's have fun with the Cornish language!'
Watch the full episode here:
The project has been made possible with funding from the Department of Levelling up, Housing and Communities, which Cornwall Council used to commission an episode of children's Cornish language TV.
Screen Cornwall ran a competition to grant the production of the episode which now adds to the free resources available to primary schools for Cornish language teaching, under the Go Cornish education programme.