Must visit attractions for half term adventures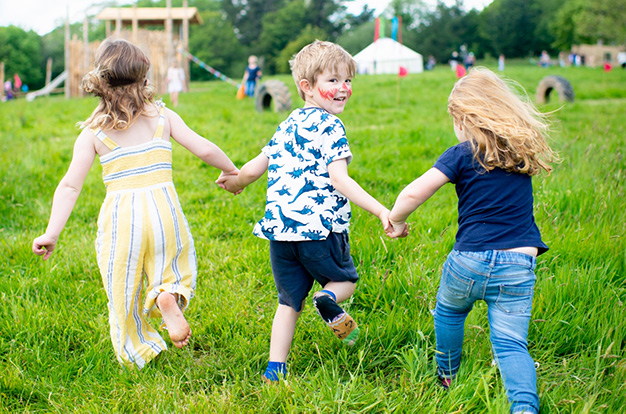 As we reach the start of the half-term week and look towards the Jubilee weekend, there are so many family-friendly days out to be had!
What might you get up to? See some ideas below:
Heligan Wild Week
Explore the wonderful Lost Gardens of Heligan on the action-packed adventure week.
From axe throwing to marshmallow toasting, there are lots of wild adventures to take your family on.
What better place to adventure and get creative together? Read more here: www.heligan.com/events/wild-week
Circus Week at Camel Creek
Experience Camel Creek this half term with the all-singing all-dancing Circus Week!
As well as enjoying the usual all-weather rides throughout the grounds, watch mesmeric circus acts and have a go at tricks yourselves.
Read more about the fantastic fun you can have at Camel Creek on Page 10 of the BlackbirdPie.
Don't forget to take advantage of the BlackbirdPie discount code BBP22 for £2 off per person!
Book here: www.camelcreek.co.uk/
The Trebah Wildflower Trail
Visit Trebah as Cornwall Wildlife Trust take over the wonderful garden with a Wildflower Trail!
Walk the garden track discovering all you can about common wildflowers.
As the Cornwall Wildlife Trust celebrates its 60th year, use Trebah to connect with wild nature, plant your own wildflower seeds in a newspaper pot and, on Sunday, learn all about hedgehogs!
Read more about Trebah's half term activities here: www.trebahgarden.co.uk
For more half term activity ideas, read the Blackbird Pie, below: