Attractions across Cornwall open for Easter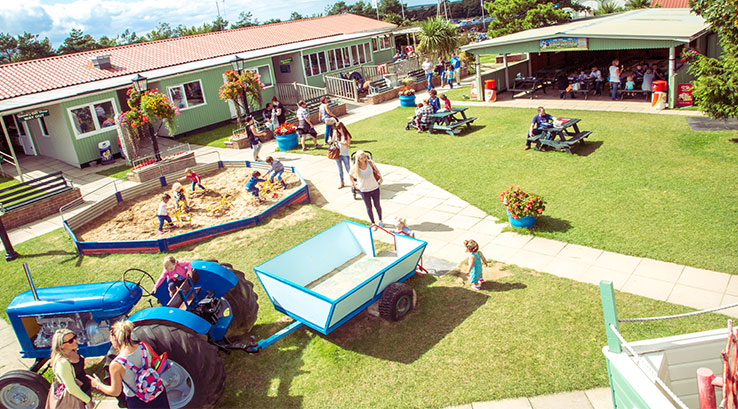 See what destinations are springing to life for the Easter season!
With lots of family-favourite attractions back in action, why not check out those listed below:
Lappa Valley
Lappa Valley is now open daily, though until the end of October!
Go on a magical train ride down to Wheel Rose; have some soft play fun in the Engine Shed and then head outside for some crazy golf.
Read more about what you can get up to this Easter in our digital edition at the bottom of the page.
Dairyland Farm Park
Now back open for the Easter break, Dairyland has lots going on to help your family enjoy the festivities!
Go on an egg hunt, take part in craft workshops or sit down for storytime.
With the full park open, there's no shortage of fun on offer at Dairyland this Easter!
Enys Gardens
The season has started at Enys Gardens!
Now normally open Sundays and Mondays until September 30, the gardens are welcoming visitors every day of the Easter break for enchanting egg finding fun!
The Dragon Egg Hunt runs from April 11-25 and will see visitors embark on a quest, with the help of the Cornish Dragon Conservation Society, to find the dragon eggs hidden in the garden!
Find out more on page 9 of the magazine at the bottom of the page
Shipwreck Treasure Museum
Reopening on April 9, the Shipwreck Treasure Museum has transformed its network of underground tunnels into a polar shipwreck exploration!
Inspired by the newly-discovered long-lost wreck of Ernest Shackleton's Endurance, the tunnels will give you a taste of the polar exploring experience.
Learn of how cutting-edge technology has transformed shipwreck hunting and find out what part it had to play in finding Endurance in 2022.
For more information and to book, read the digital edition of the Blackbird Pie, below: