February Family Theatre: What's on in Cornwall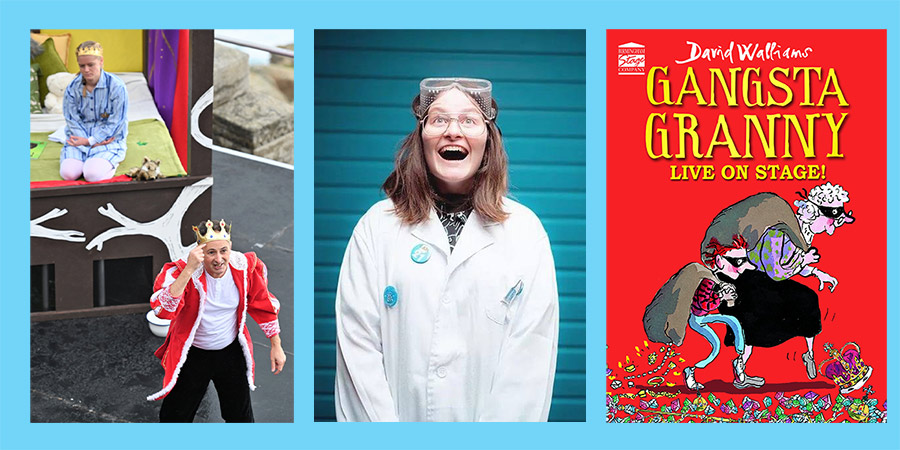 With January nearly over and February half term in sight, there is plenty happening in theatres across Cornwall to keep families entertained.
From Pop Princesses and Gangsta Grannies at the Hall For Cornwall to scientific adventures at The Poly with Coppice Theatre's The Power Pickle, here are some shows to look forward to:
Feb 4-6 | Hall for Cornwall | Oi Frog and Friends Live on Stage
Based on the bestselling books by Kes Grey and Jim Field, watch the chaos unfold as Cat, Frog and Dog take to the stage in this Olivier Award nominated, fun-filled show.
The show has four performances scheduled from February 4-6 with tickets available here.
Feb 13 | Hall for Cornwall | Pop Princesses
Enjoy fantastic renditions of your favourite pop songs, as beautiful princesses become pop stars in this fun-filled production!
With only one performance at the Hall for Cornwall, this show isn't one to miss; book here.
Feb 16-19 | Hall for Cornwall | Gangsta Granny
As ben looks towards another boring stay at is Granny's, things are about to get interesting as, unbeknownst to him, Friday nights are when Gangsta Granny hits the streets!
Join them on their exciting adventures as Ben quickly realises that all is not as it seems! Book here.
Feb 21-25 | The Minack | The Kiss that Missed
John Brolly's Adaptation of David Melling's popular Knightly Tales returns for it's second outing.
This Minack Production is packed with excitements and adventure as you are invited to help the brave Knight find the Prince's missing kiss?
Will he succeed? Find out at one of the daily performances- tickets available here.
Feb 22-25 | St Ives Theatre | Kids R Us – Robinson Crusoe and the Pirates
Join Robinson, Captain Seasalt and Nutty Nick on a fantastically funny adventure in this popular production.
After a run over Christmas Kidz r Us return for February half term, with tickets available here.
Feb 25 | The Poly | Science Adventures: The Power Pickle by Coppice Theatre
Can Professor McGuffin find a way to power the Sub-Nuclear Optical Transmitter (S.N.O.T), in time for the elite science team the A.C.E.S to complete their super important mission? Join Coppice Theatre on a series of exciting adventures at The Poly to find out!
Performances run at 14:00 and 16:00 on the Friday of February half term, with tickets available here.