Cornwall's hidden adventure park re-opens this weekend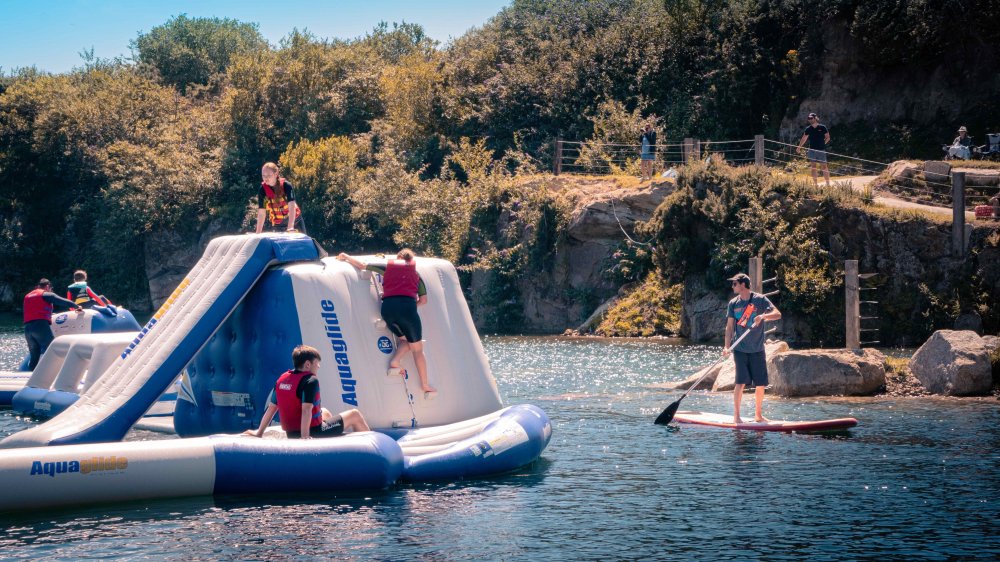 Be sure to visit this magical quarry-turned-adventure-park, which re-opens on Saturday.
Kernow Adventure Park is back with a bang this May and, with all-new exciting eboats, as well as the epic aquapark available to enjoy, there's every reason to visit this year.
Go paddleboarding, take a swim in the lanes, bounce around on the aquapark or, for the first time, go on a leisurely cruise in the new eboats.
Take in the beautiful surroundings as you paddle along in the assisted boats, learning about the surrounding nature and the geology of the encompassing cliffs.
Kernow Adventure Park is located in Kessel Quarry, just outside Falmouth.
Once a successful granite mine, the 21-acre site is now flooded with spring water, making it the perfect place for you and your family to have a splash!
Read more about the park and its facilities, here: www.kernowadventurepark.com/
For more information on what's happening for families in Cornwall, see the BlackbirdPie Magazine, below: