Easter 2022: Ideas for rainy days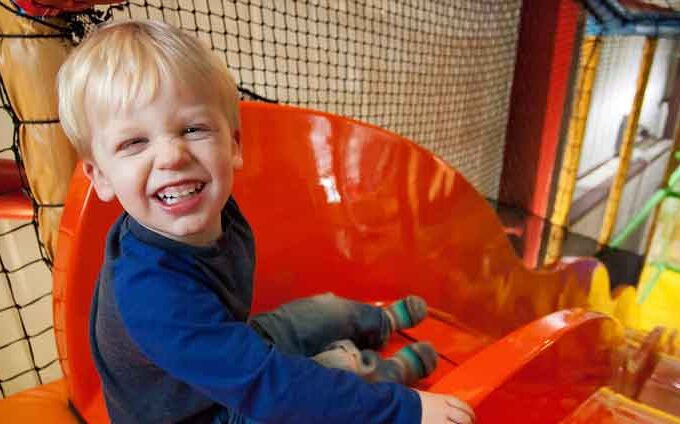 Whilst we are hoping for a bright weekend to see out the Easter break, there's no harm in exploring wet-weather options for family activities!
You can always count on these spots for brilliant family fun, rain or shine:
Axe-throwing with the Celtic Tossers!
Head to Truro, Plymouth or the new range in Exeter for a celtic axethrowing adventure!
Great fun and a very competitive family challenge- start off small and end the session with an axe-throwing contest.
Reach new heights at Granite Planet
Why not try out rock climbing with the Granite Planet climbing centre in Pernyn.
All sessions are to be pre-booked, with sessions on bouldering and rock-climbing available for those five and older.
Soft play destinations
Wheal Play- Heartlands
Have fun in the mining-themed indoor play centre at Heartlands Pool, open Thursday to Sunday.
Jungle Barn – Paradise Park
Climb nets and rocket down the slides at Paradise Park's Jungle Barn
Raze the Roof – Penryn
Raze the Roof has had a make-over and there there has never been a better time to visit!
From toddler games to VR experiences, why not book a visit?
Playzone – Penzance
Hidden away in St Johns Church, Playzone is a nautical themed gem!
Jungle Jacks – Newquay
A brilliantly exciting indoor play, complete with cafe and free wifi!
Enjoy exclusive discount at Jungle Jacks, when you use BBP01OFF at checkout.
Read more about what you can get up to this weekend and beyond in the digital #BlackbirdPieMag: