Book on to these free family workshops this half term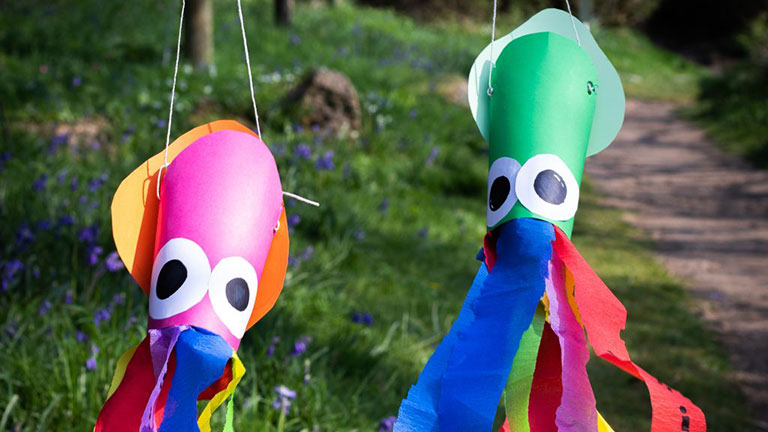 There are so many wonderful things happening across the county this half term- why not try one of these free workshops?
Wastelands to Wonderlands – Kresen Kernow, Redruth
Take part in the free 'Wastelands to Wonderlands' at Little Vauxhall, Redruth this weekend.
Kresen Kernow is hosting a wonderfully creative nature exploration workshop, with sketchbook making, plant sketching and magnifying glass exploring this Saturday.
Hosted by resident artist Vicki Aimers, the drop-in sessions run from 10-12 pm or 1-3 pm.
Why not get creative and explore botanical drawing with your little ones?
Read more here: https://kresenkernow.org/event/wastelands-to-wonderlands-make-a-botanical-sketchbook/
PK Porthcurno
Drop down to PK Porthcurno to see the new giant squid installation, 'Morgy', in the gardens and make your own squid windsock!
Learn Morse Code and write a secret message on the tentacles and see if you can use the Morgy's tentacles to communicate with each other.
Read more here: https://pkporthcurno.com/events/event/pop-up-pk-secret-squid-messages/
The Box Plymouth
Make bunting for the Jubilee weekend on May 28, 29 and 31!
Drop into The Box for wonderfully creative workshops to get you in the Jubilee spirit.
See also workshops running from June 1-4 teaching you how to convert old t-shits into cool bags.
Find out more, here: https://www.theboxplymouth.com/events/families/family-fun-jubilee-bunting-and-flags
For more activity ideas for this Half Term and beyond read the new Blackbird Pie, below: