Get creative: Arty activities for the Summer break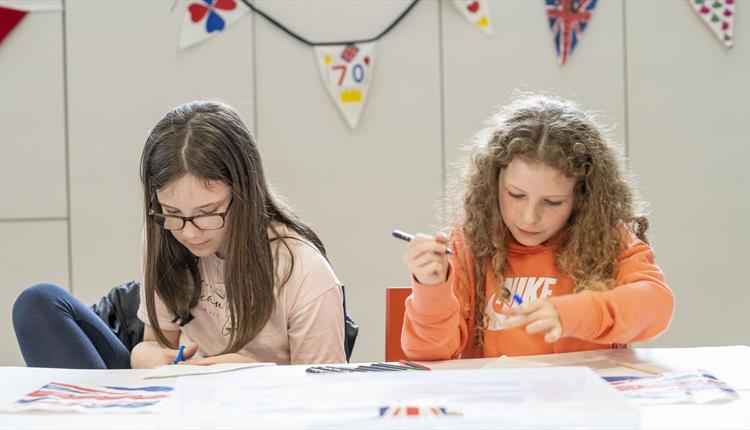 It's the last week of term and just before routine goes out of the window, there is time to book your little one in for some of the fantastic arty sessions held across the county and beyond.
See a few of the suggestions below:
Summer workshops at The Poly
Poly Pottery:
Head down to the Poly on Thursday and Friday, August 5 & 6, for Sea Creature-inspired pottery workshops!
Sessions run from 11 am and 1 pm, and on the same days the following week but with a Mythical Creature theme.
Each session costs £7.50 and is aimed at 4-12 year olds.
For more information see: https://thepoly.org/whats-on
Cygnet's Art School:
From Wednesday 27 July and weekly throughout August, Cygnet's Art School is running two workshops a day on various craft disciplines.
Classes are aimed at 5-12 year olds and will see your little one explore drawing, painting and sculpture.
For more information and to book follow: https://thepoly.org/whats-on/event/1963/cygnets-art-school-falmouth-summer-holiday-art-workshops
Magical Marine Park at The Box Plymouth
Take part in workshops run in conjunction with the University of Plymouth and create your own Magical Marine Park!
Create your own ocean animals from craft materials and let your imagination run wild with a chalk drawing.
The event runs every week until September with a changing theme to keep it exciting if you go more than once!
Read more here: https://www.theboxplymouth.com/events/families
Free arts workshops at Falmouth Art Gallery
Head along to Falmouth Art Gallery on the first Saturday of the month for the free workshops they offer.
Read more about the crafty opportunities coming up, here: https://www.falmouthartgallery.com/Workshops/Families
Penlee House Gallery and Museum
Be sure to explore Penlee House this holiday, as the team host Arty Afternoons, fortnightly parent baby sessions and Little Explorer Sessions.
Get creative and see what exciting awaits this week!
Read more here: https://www.penleehouse.org.uk/category/events/
For more ideas on what to get up to with your family this holiday, read the NEW BlackbirdPie Mag, below: