Get inspired this Easter: Nature's Superheroes at Heligan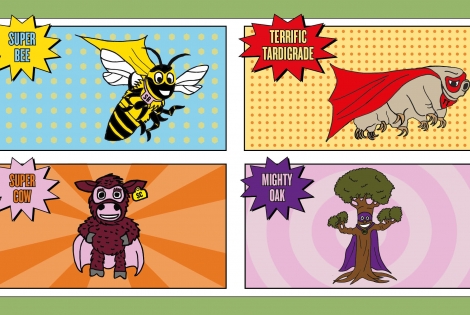 The natural world is full of wonder and what better place to learn about nature's important characters than at the Lost Gardens of Heligan!
This Easter, Nature's Superheroes are being celebrated at the gardens and from Super Cow, to Terrific Tardigrade, they all need your help with their environmental missions.
Decide which Superhero you would like to side with as you spend the day discovering Spring in the gardens and learning about what part your character plays in making it happen!
Which Superhero will you choose and what can you do to help with their mission?
For more information read the Easter BlackbirdPie, below: