Opportunities for outdoor adventures this Summer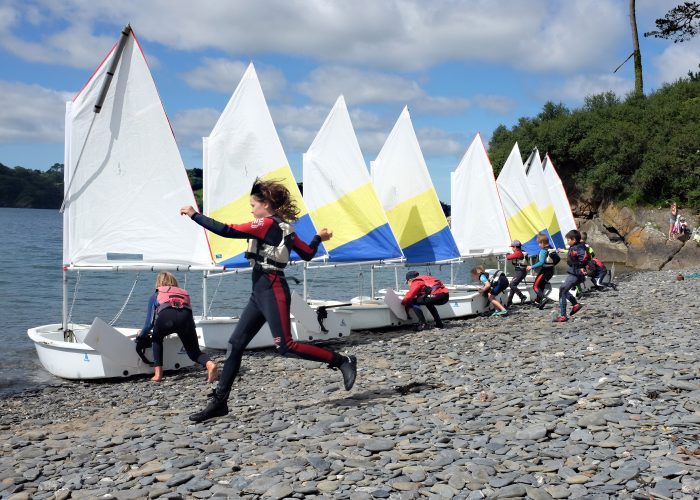 Get your little one out and about this holiday and join one of the fantastic activity programs running across Cornwall.
From sailing tuition to teamwork challenges, there are plenty of opportunities to make the most of the Summer!
Read some suggestions below:
Coast Activity Programme
Sign your little one up to the Coast Activity Program for the opportunity to get them to build upon team working skills, learn new sports and enjoy time in the great outdoors.
With dates throughout August and free access for those eligible for free school meals, there's every reason to sign up for a few sessions.
Read more here: https://coastactivityprogramme.com
Green Future Action Days at the Meadow Barns Centre
Go along to one of The Meadow Barns Centre's action days this Summer to explore the natural world and discover the effects of climate change.
Learn green build techniques and enjoy this unique heritage centre full of stories new and old.
Read more here: https://themeadowbarns.co.uk
Learn to sail with the Children's Sailing Trust
Take to Trevassak Lake and the Helford to pick up new skills in sailing and watersports!
From those just starting out to competent little sailors, there is a versatile set of workshops running throughout the Summer.
Read more here: https://cstexperiences.co.uk
Cycling adventures with The Cornwall Bicycle Project
The Cornwall Bicycle Project offers anyone the opportunity to get cycling this Summer!
With Saturday Skills Clubs running throughout the break and planed rides in the St Austell and Redruth areas, why not give it a go?
For more information, read: https://www.thecornwallbicycleproject.co.uk
For more outdoor or indoor activity ideas this sunny Summer, read the BlackbirdPie Mag, below: