What's on this February Half Term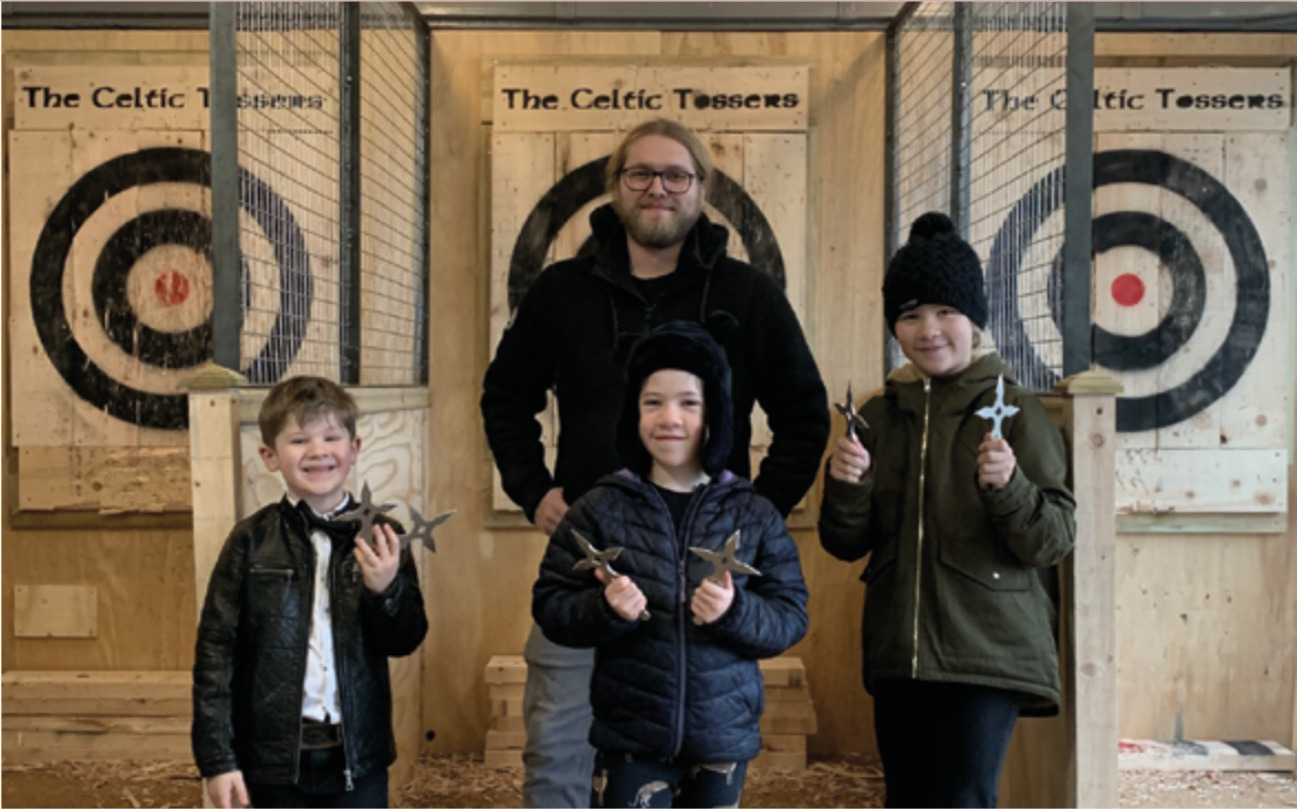 There's so much happening for families in Cornwall this February Half Term.
Here are just a few things you can get up to with your little ones:
Half term at Bodmin Keep!
Take a trip back in time at Bodmin Keep this half term.
Enjoy Virtual Reality tank driving and parachuting as you learn about what's involved in an Army Career with the outreach team.
Find out how archaeologists dig up our ancient past and learn about wartime Cornwall, in the company of reenactors!
The Keep is offering free admission from Tuesday 22nd until Saturday 26th; don't miss out and book your space here: https://bodminkeep.org/
Dairyland | The Teddy Bear Picnic
Go on a bear hunt this half term at Dairyland Farm Park!
Bring your bear down to the Teddy Bear's Picnic, make a bear with the Dairyland team, or head out to hunt down the missing bears on the Bear Hunt Tractor Ride.
There's so much for you and your little one to get up to this half term, with the rest of the park open as usual!
From soft play to pony riding, Dairyland is well worth the visit this half term.
Read more here.
Heligan | LOVE Heligan – Celebrating 30 years
Celebrate the Lost Gardens of Heligan at their Love Heligan event.
This half term join in with crafting activities and go on exciting and interesting nature trails as you help mark the garden's 30th anniversary.
Get crafty and contribute to the gardens's collaborative art piece in the 'Love Heligan' tent on the East Lawn.
The garden is open from 10-5pm with the Love Heligan event running from February 19-27.
Read more about the event, here.
Celtic Tossers
Have a shot at something a bit different this half term and take your family axe throwing!
Suitable for children aged eight and over, this fun activity is perfect for drizzly days.
Get competitive as you see who can get the highest score on the targets, or focus on technique and see if you can master each step!
Starting with mini throwing stars, under careful instruction you can progress to be a master of the axe in one hour!
You'll never know how good you might be until you give it a try, as we found out when we visited (read our review on Page 8)
To find out more and to book, follow: https://theceltictossers.co.uk/
There's so much more for families to do this month- read more in our digital magazine, below: