Museums and Galleries to visit in Cornwall!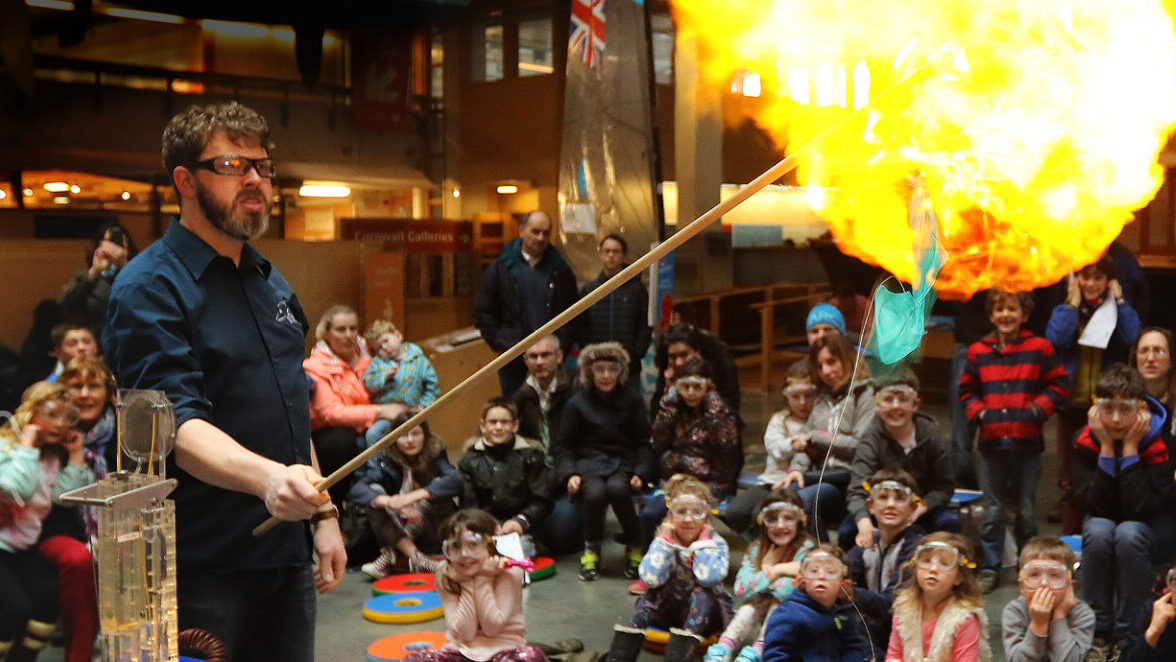 Visit some of these cultural hubs with your little one this holiday!
From maritime history to interactive science exhibitions, there's lots to check out!
Discover the science of the sea at the National Maritime Museum
Visit the National Maritime Museum this half term to enjoy exciting demonstrations from the Bristol Explorer Dome, hunt for creatures that use bubbles to survive in the Museum Trail and get creative in the Make and Take sessions to create artwork using science.
Bristol Explorer Dome is putting on shows from Monday- Friday of half term at 11, 12, 2pm and 3pm. Expect a show full of science wows- with plenty of audience interaction and exciting reactions on display!
All activities are included with museum entry. For more information and to plan your trip, visit: https://nmmc.co.uk/2022/01/science-of-the-sea-2022/
The Art of Animation at Falmouth Art Gallery
Visit Falmouth Art Gallery with your little one to learn all about the creative process behind their favourite animated stories.
From The Gruffalo to Mr Bean, find out how such programmes are made and get involved in the workshops to find out how you could make something similar!
Find out more about the FREE event which runs until March 26, here.
Discovering42 | Cornwall's interactive science experience
Head down to Narisa Hall in Bodmin for the innovative interactive science experience that is Discovering42's Reimagining Reality Exhibition.
Take your family for a day out to remember as they see the world through a different lens, using their imagination to navigate through a network of artworks made from waste material.
Find out more about the exhibition which has taken Cornwall by storm, here: www.discovering42.co.uk
Tate St Ives | Holiday Art Challenge
Pick up a challenge card and get stuck in to Tate St Ives' Holiday Art Challenge.
Will you become a Performance Poet, Map Maker, Shape Shifter or create a Window Wonder?
Enjoy the new Sketchbook, Explorer Backpack and Tate Shapes activities, or peak at the paintings on the Buggy Walk.
Click here to find out more.
Half term at Bodmin Keep
Take a trip back in time at Bodmin Keep this half term.
Enjoy Virtual Reality tank driving and parachuting as you learn about what's involved in an Army Career with the outreach team.
Find out how archaeologists dig up our ancient past and learn about wartime Cornwall, in the company of reenactors!
The Keep is offering free admission from Tuesday 22nd until Saturday 26th; don't miss out and book your space here: https://bodminkeep.org/
Creative Clay at The Box Plymouth
This half term, why not visit Plymouth's major new museum, gallery and archive!
The Box is running FREE workshops all week, working with clay to create landscape maps, inspired by the large paintings of the Australian deserts in the 'Songlines: Tracking the Seven Sisters' exhibition.
Read more about what's on at The Box, here: www.theboxplymouth.com
Free family workshops at Penlee House Museum and Gallery
Head down to Penlee House in Penzance to take advantage of their free weekly activities for families.
From Parent and Baby sessions to Arty Afternoons, you can find out more about all of the wonderfully creative opportunities at penleehouse.org.uk
To find out what else is happening for families in Cornwall this half term, read our digital magazine below: