Bicycle Project gets kids in Cornwall out on two wheels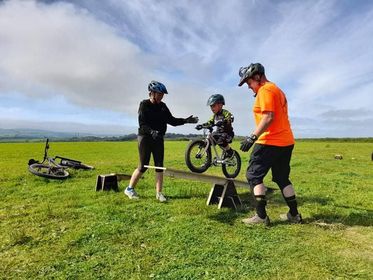 Get your child involved with the Cornwall Bicycle Project and introduce them to cycling in a safe, educational and fun environment!
Clubs are held weekly, with tutoring support for all abilities, to help your little one increase confidence on a bike.
Saturday's Young Rider's Club is perfect for getting up and running, with sessions delivered by experienced coaches in five-week blocks.
Teaching is tailored to your child's ability level, with support for those just pedalling to more advanced riders wanting to try jumps!
The initiative was founded in 2020, driven by the aim to improve people's lives and lifestyles through cycling.
Why not take your child along to one of the sessions and introduce them to the wonderful world of biking?
Click here to book and for more information read the digital magazine below: