Cool off at Kernow Adventure Park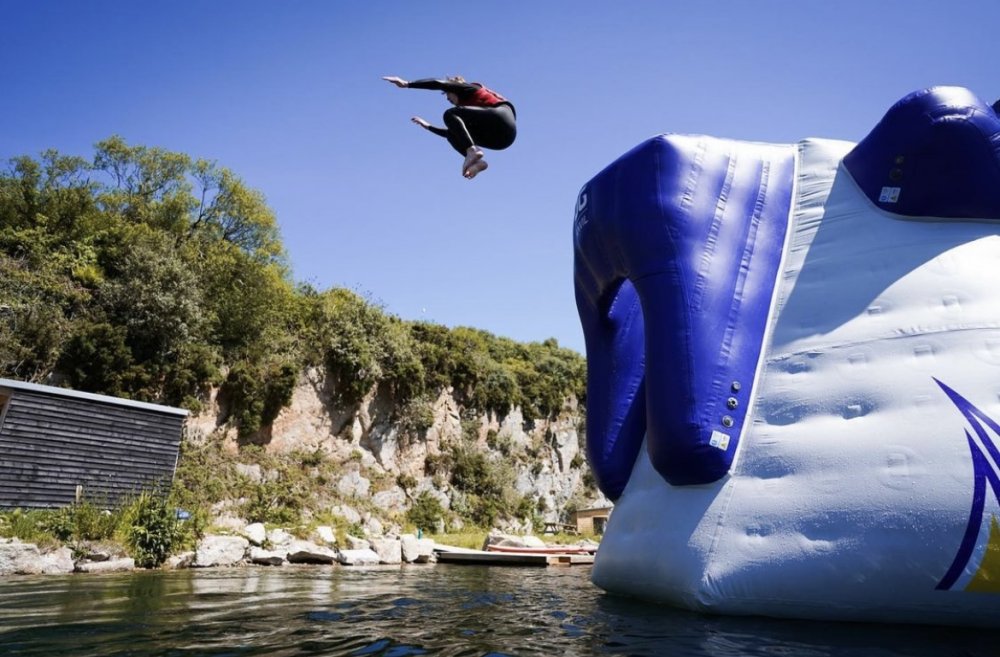 Cornwall's hidden adventure park provides the best opportunity for you and your family to cool down this heat spell!
Dive in with the aquapark, relax on an e-boat ride, paddle board or head for a swim- the choice is yours.
Tucked away between Helston and Falmouth, Kessle Downs Quarry used to produce large amounts of granite but now provides huge amounts of water sports fun.
Find out more here: https://www.kernowadventurepark.com/book-aquapark
For more ideas on what to get up to as the summer takes off, read the new Blackbird Pie, below: